Social Media Marketing | 8 min read
How Serene Meadows Resort achieved a
40% increase in revenue

through IPL Screening during a pandemic.
Client: Serene Meadows Resort (Boutique Resort)
Objective: To create an effective digital marketing campaign to boost revenue.
Challenge: The resort is opening after seven months of lockdown. It needs to increase the number of guests by effective digital marketing campaigns.
Market Research:
This year IPL 2020 was organized in October. It usually takes place in April-may months due to a pandemic it got postponed. After a long wait, the Board announced the Ipl schedules with no fans inside the stadium.
Fans were excited to watch their favorite teams compete again but disappointed in not allowing them to watch inside the stadium.
Generally, before the pandemic, cricket fans will watch together with friends in Fan parks, hotels, and restaurants. But this time due to covid all the public gathering places are restricted.
Serene Meadows Resort's core USP is to allow only a limited number of guests during their stay, as privacy was their utmost priority they want to provide to the guest.
By doing marketing analysis and conducting user interviews, I found that cricket fans want to enjoy live matches with their loved ones in a more secured & sanitized place. Here I saw the opportunity to gain more visitors to the resort.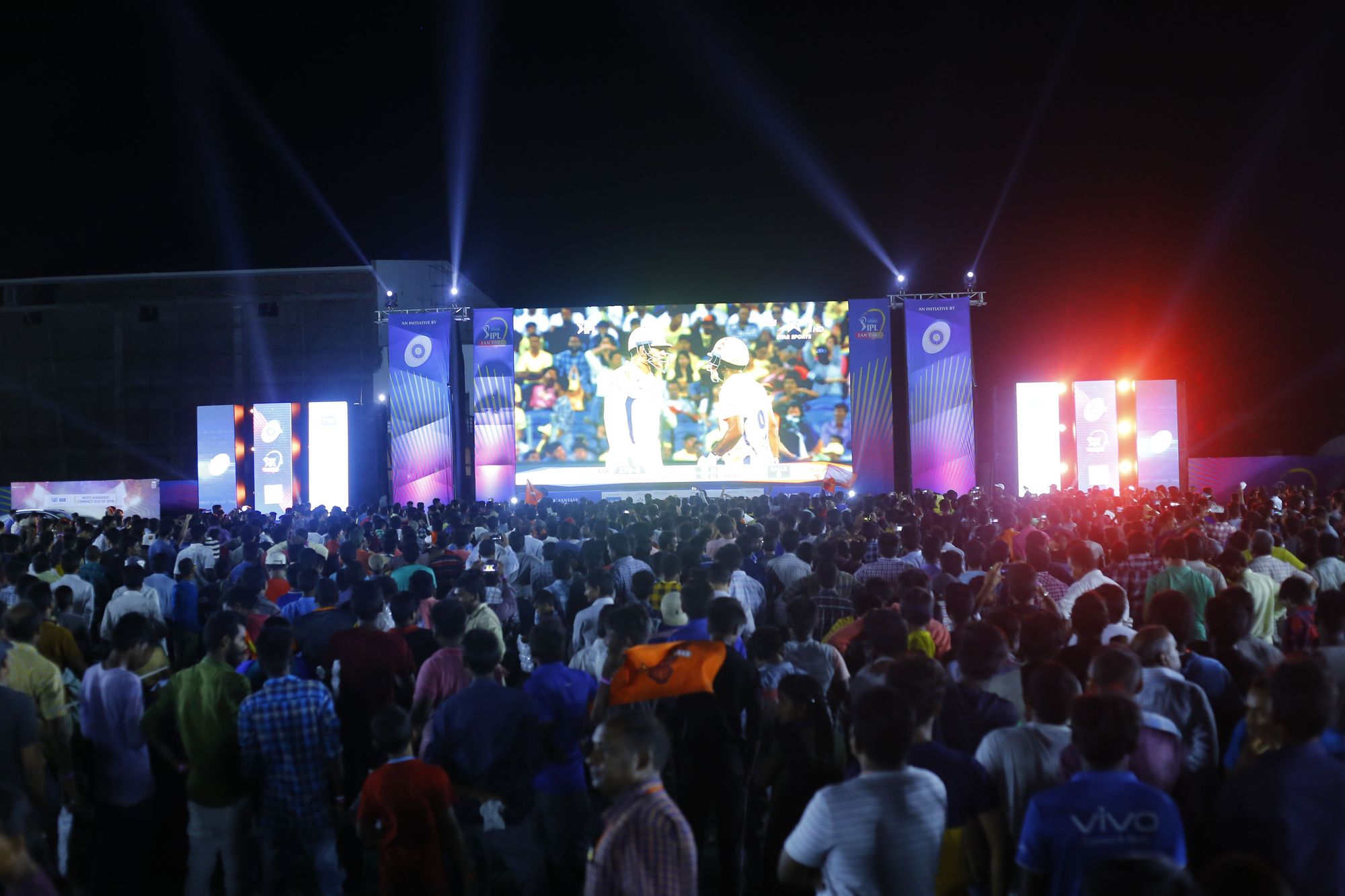 Source Image from Fan Park 2019.
Strategizing Digital Campaign for IPL Screening.
My Idea is to mimic a fan park experience inside the resort with hanging color papers and IPL team flags, a 140-inch screen, a 5.1 audio system, comfortable seating arrangements with the following covid protocols.
Mini auditorium with hanging papers.
IPL Live streaming on the big screen.
Projector Screen at auditorium hall.
IPL team flags at the entrance of the auditorium.
Once the arrangements were ready, I wanted to promote it online:
1.Designed a single web page for promoting the event with details and covid regulations.
2.Created graphical posters for sharing it on social medias-Instagram, Facebook, Whatsapp, and Linked In.
3. Created a campaign on Google AdWords to generate more traffic to the site.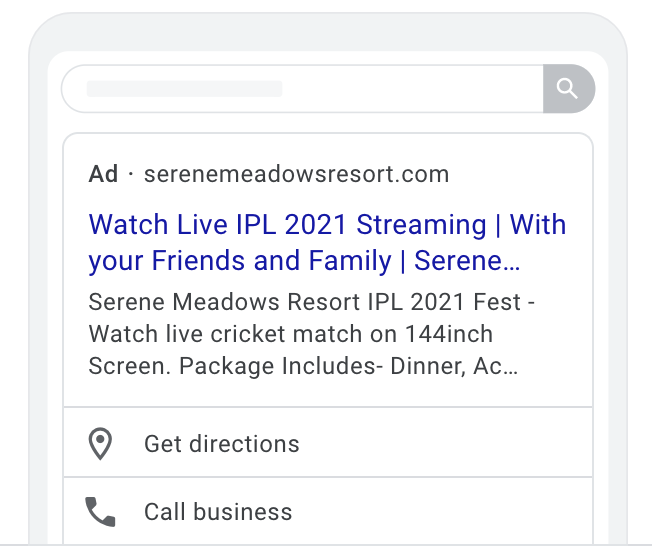 Google Adwords for IPL Campaign.
Outcomes of the campaign
Had a 4X growth increase in traffic generated to serene meadows resort during the campaign leading to potential leads and thus increase in 40% revenue compared to pre covid seasons.