Ragno E learning is a personalised professional ecosystem for skill development programs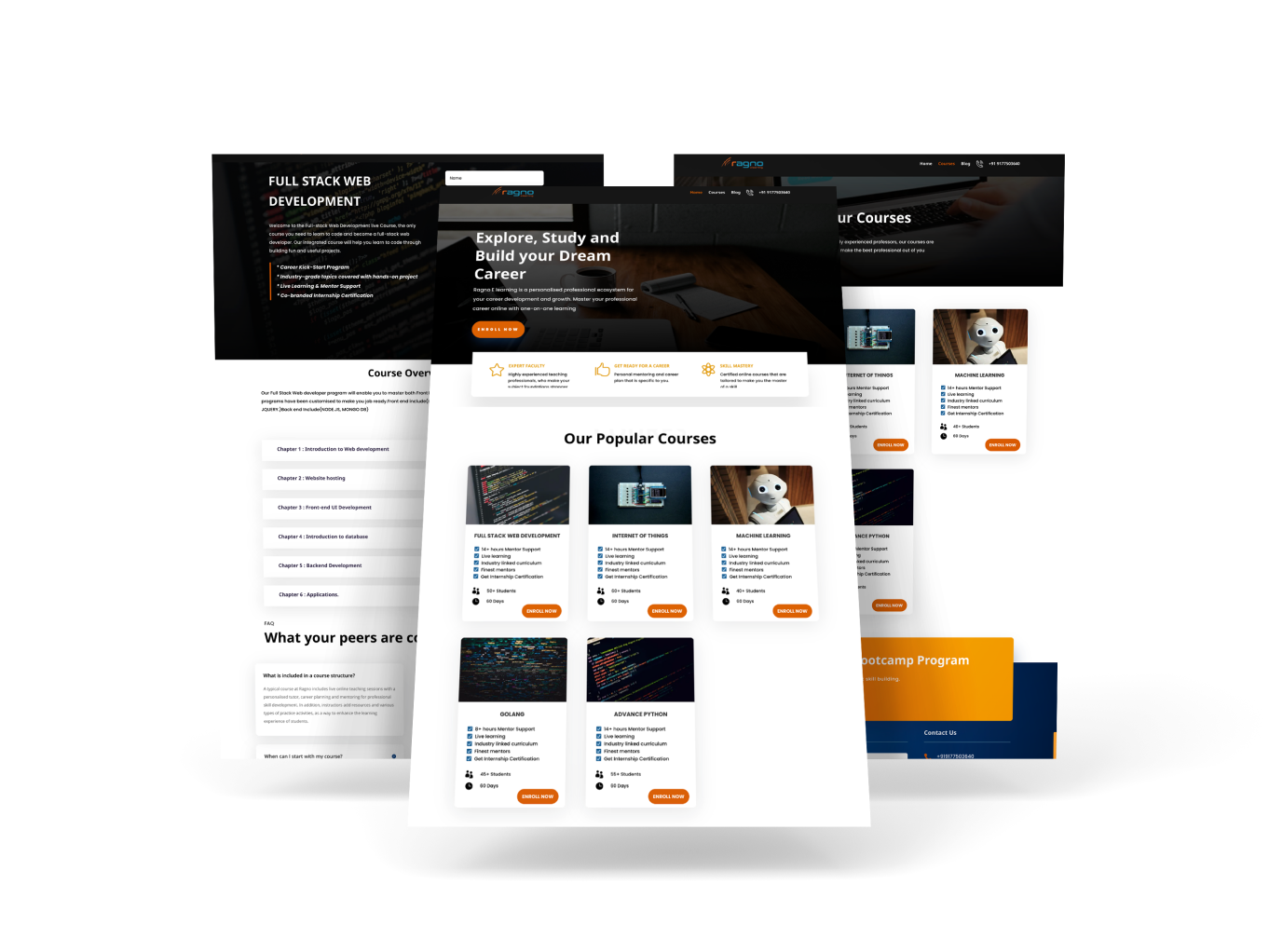 Problem Statement
Ragno E learning is a personalised professional ecosystem for skill development programs. ,It provides one-one interactive online classes. The portal helps to keep track of students performance throughout the course duration.
To Increase the enrollment of the students by having clear and prominent user experience.
My Responsibility
As a WordPress designer my role is to brainstorm and gather necessary information, wireframing and wordpress development using divi plugin.
Project Duration:
May 2020 to Jun 2020.
Brainstorming & Wireframing
The Project had short duration for completion. so we directly jumped into brainstorming session discussing on product vision, strategy, target audience with the Product CEO. Based on the discusionsihad drafted a low fidelity wireframe in figma and presented with the stakeholders.
Building Design System 
Design consistency plays a vital role in the overall user experience of the product. I ensured all the brand assets- Typography, Icons, Colors, Grid system are based on web accessibility Guidelines and adaptable to wordpress framework.
Highfidelity Design in WordPress
The main reason for going with wordpress is to add more pages in future and creating a reusable UI components will drastically reduce the maintenance cost and without a developer the site can be easily maintained and scaled.
What I've Learned throughout the design process?
1.How to rapidly wireframe in short duration.
2.Making a responsive design system which can adapt to wordpress design system.
3.Creating reusable UI components on WordPress Divi was challenging.